Reduce Cost and Control Quality


Property owners, government agencies and homeowner associations, are you looking for costs reductions and better performance from your landscapers and janitors? Let us show you how to get the lowest price and consistent quality using our web-based auditing software and bid specifications.

Green Leaf will cut your water cost by 20 to 40% and your contractor's quality will match what you pay for. Check out how easy it is to balance relationship management with pay-for-performance contracting at Green Leaf.

Hear Green Leaf President David McLeroy talk about:
How Green Leaf saves you money.
How you control quality using Green Leaf.
How much Green Leaf services cost.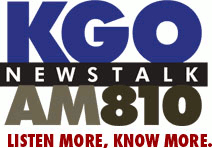 Using Green Leaf's step by step approach to water conservation our customers save 20 to 40% on their water bills year after year. These results are achieved by using Green Leaf software to adjust irrigation schedules based on seasonal weather changes. To view a quick tour about this product click here.

Knowing which irrigation valve waters each planter is critical for succesful irrigation management. Even a hand drawn map works quite well.

To objectively measure landscape or custodial quality improvement overtime and focus man power where needed, we offer Green Leaf quality control software. To view a quick tour about:

1. Landscape Quality Control Software click here.
2. Custodial Quality Control Software click here.


No equipment investment, no long term commitment. See our low monthly rates.



If you have comments or would like to request more information please use our online Contact Information form.

Phone:

(800) 962 2894
Fax:
(408) 257 2271

Email:



Address:

PO Box 2550
Cupertino, CA 95015